Teaching Leaders How To Operate In Their Success Zone
"Good leaders show up, phenomenal leaders show out!"- Coach JaVaughna
Welcome to A Leading Way with Coach JaVaughna!
A company with a mission to set the standards higher through people- centered leadership that profits, is a company destined to win! 
Hi, I'm Ja Vaughna, leadership development strategist, certified leadership & life coach and CEO of A Leading Way. My mission is to transform great people into extraordinary leaders that are motivated to inspire others while nurturing their own talents and strengths. 
I teach leaders how to operate in their success zone. That means I equip individuals with the skills, mindset and knowledge to effectively, positively and purposefully lead their team as well as themselves. 
As a leadership strategist, working with organizations to improve the leadership capacity is one of the many tasks I take on. I provide my clients with services ranging from leadership audits to assisting in the development and implementation of  innovative leadership training that will shift the business culture in a positive direction.
I also dedicate much of my time to assisting ambitious business women with developing the skills and mindset needed to consciously influence their thoughts and behavior in order to achieve their goals and organizational objectives. Being a certified leadership & life coach has awarded me the opportunity to not only provide the knowledge but also the personal growth and development that women need to achieve the success they desire.
I have over 12 years of combined experience as an allied health professional, retail manager, employee trainer and team leader. If you incorporate my extensive education and Bachelors Of Science degree in Health Sciences into the mix, it is overwhelmingly obvious where my passion arose. By using my experience, education, expertise and undeniable gift, I am able to provide my clients with insight, clarity and support to break down barriers and achieve their personal and organizational goals. 
By providing my clients with the blueprint for success I am able to help them develop strong, inclusive organizational cultures; improve employee/customer satisfaction and reduce employee burnout and turnover. Through coaching, the ambitious, success driven women I work with are able to amplify their value, strengthen their position, find their voice and confidently pursue their dreams.
I am dedicated to providing the resources, tools and guidance needed for organizations to flourish and women to unapologetically walk into their greatness with limitless possibilities.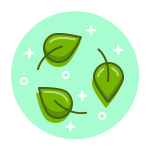 Communication
Improving communication and interpersonal skill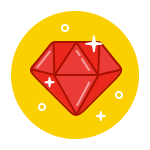 Self-Confidence
Strengthening self-confidence, assertiveness and wellbeing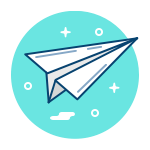 Leadership
Leadership development (Be the leader you would follow)
Develop an effective leadership style.
Build strong, positive relationships.
Create dynamic, superstar teams
Construct amazing organizational cultures.
Boost employee morale and improve employee engagement.
Decrease stress.
and SLAY YOUR GOALS
I am the person to call!
Schedule A Free Coaching Session
Ready to take the next steps? Schedule your FREE 30-minute coaching session with 
JaVaughna today!
Communication/interpersonal skills enhancement.
Team/ relationship building.
Helping align your team with your mission.
Emotional Intelligence education.
Finding a healthy work-life balance.
and breaking down common success hindering barriers.